Jessie and James have arrived in Pokémon GO via a...Meowth balloon?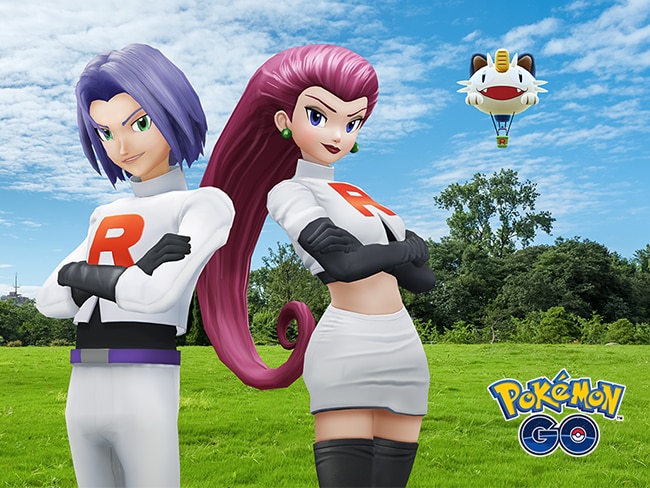 Jessie and James have made their way to Pokémon GO! Find their Meowth balloon on the in-game map to take them on. They can appear anywhere, anytime!

Hurry! We have a feeling they won't be here much longer, so let's show them who's boss! Even if you lose to them, you can always try again, so keep battling.