figma Selene The Alola Pokémon Trainer Selene is joining the figma series!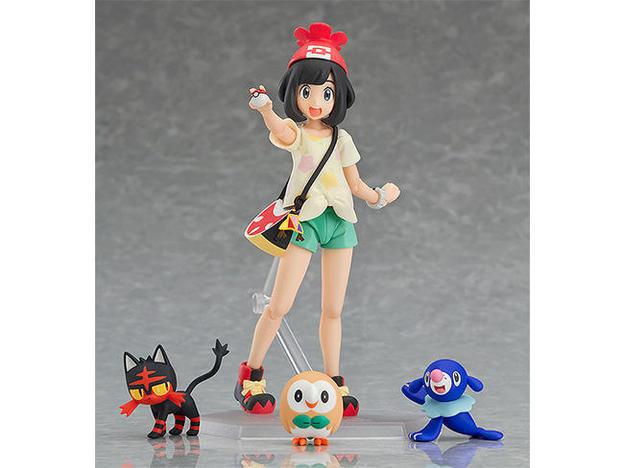 From Pokémon Sun and Pokémon Moon comes a figma of the female Pokémon Trainer player character, Selene!
Using the smooth yet posable joints of figma, you can act out a variety of different scenes and Z-Moves.
A flexible plastic is used for important areas, allowing proportions to be kept without compromising posability.
She comes with both a cute standard face plate as well as a smiling face based on her official artwork.
Three different Pokémon are included to travel around Alola with her: Rowlet, Litten and Popplio!
Other optional parts include a shoulder bag, Pokéball and Z-Ring for various different display options.
An articulated figma stand is included, which allows various poses to be taken.